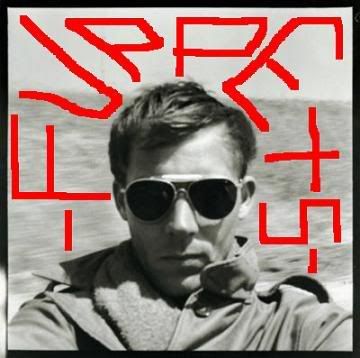 Dr. Hunter S. Thompson was about to receive some nugget of wisdom from the back of his own brain the last time we visited with him. Here -FUPPETS- continues the saga of Hunter S. Thompson's visit to Houston, TX for Super Bowl VIII between the Miami Dolphins and the Minnesota Vikings.
On the other hand, there really
was no story
. As the week wore on, it became increasingly obvious that we were all "just working here." Nobody knew who to blame for it, and although at least a third of the sportswriters who showed up for that super-expensive shuck knew exactly what was happening, I doubt if more than five or six of them ever actually wrote the cynical and contemptuous appraisals of Super Bowl VIII that dominated about half the conversations around the bar in the press lounge
Whatever was happening in Houston that week had little or nothing to do with the hundreds of stories that were sent out on the news-wires each day. Most of the stories, in fact, were unabashed rewrites of the dozens of official NFL press releases churned out each day by the League's publicity office. Most of the stories about "fantastic parties" given by Chrysler, American Express and Jimmy The Greek were taken from press releases and rewritten by people who had spent the previous evening at least five miles from the scenes described in their stories.
The NFL's official Super Bowl party - the "incredible Texas Hoe-Down" on Friday night in the Astrodome - was as wild, glamorous and exciting as an Elks Club picnic on Tuesday in Salinas, Kansas. The official NFL press release on the Hoe-Down said it was an unprecedented extravaganza that cost the League more than $100,000 and attracted people like Gene McCarthy and Ethel Kennedy. . . Which might have been true, but I spent about five hours skulking around in that grim concrete barn and the only people I recognized were a dozen or so sportswriters from the press lounge.
Anybody with access to a mimeograph machine and a little imagination could have generated t least a thousand articles on "an orgy of indescribable proportions" at John Connaly's house, with Allen Ginsberg as the guest of honor and 13 thoroughbred horses slaughtered by the drug-crazed guests with magnesium butcher knives. Most of the press people would have simply picked the story off the big table in the "work room," rewritten it just enough to make it sound genuine, and sent it off on the wire without a second thought.