The Old Coot's still got some life in him.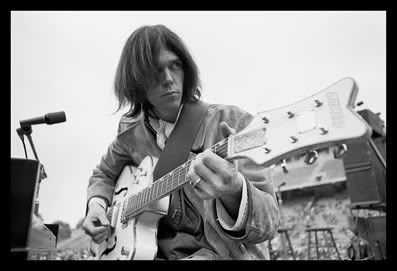 Check this out. The folks at
Pitchfork
think Neil Young's gone nuts!
This is a video streaming on
Neil Young's website
for a new song called
FORK IN THE ROAD
. The song is a driving dirty blues riffing thing, and Neil Young is
lip-synching
with
ear-buds
on his ears plugged into an apple, a real apple.
The song's not bad!
http://www.neilyoung.com/forkintheroad/forkintheroadvideo.html