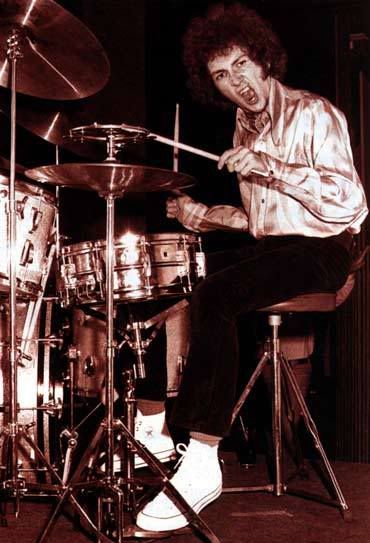 The Experience, circa 1966



This is a sad day. Mitch Mitchell was a -FUPPETS- favorite and his propulsive, near-spastic technique was the driving force that kept Jimi Hendrix grounded. Without Mitch Mitchell's counterpoint to Hendrix's freak-outs, the Experience would not have slammed ear-drums in quite the same way. Mitch was Hendrix's favorite drummer, and even after breaking up the Experience, Jimi called upon Mitch to back him up in Jimi's iconic Woodstock performance.


VOODOO CHILD (live at Woodstock)

Here is an interview with Mitch Mitchell from a 1973 documentary, "
A Film About Jimi Hendrix
," in which he discusses his history with Jimi.