Fucking harpsichord. Man, I hate the plink-plonk sound of harpsichords. Thank goodness for
Bartolomeo Cristofori
and his development of the pianoforte. Without that we may never have escaped the mechanical sterile horror of that fucking instrument.
The contemporary instrument movement in some music circles asks that pieces of music be performed on instruments from the piece's time. Some see this as the "true" sound of Baroque music, and some see it as a neat experiment in sonic time travel. Others just find it a curiosity, like wash boards or rotary dial phones, neat as decoration but otherwise completely ignorable. This is how 90% of the attendees at last Friday's event at the
MFAH
seemed to find it. Christmas music is mostly kept in the background (thank Mario), but this was pure coma-inducing tempos and vaguely lyrical baroque melodies.
The MFAH always has members parties and this was one of a series called Fine Arts Fridays.
As a member I always go and get a kick out of it. I love being in any museum when it is normally closed, and as Homer Simpson said, "artists LOVE free food Marge! Look at Jasper Johns!..."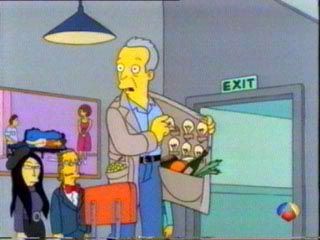 You go enough times and you start recognizing people. Some are high society, and some are artists hungry for some free fruit/cheese/drinks/art. I know I dig into it with pleasure. A man can make a meal out of crackers, brie, cheddar, Monterrey jack, Swiss, grapes (green and red), strawberries, wine, well drinks, sodas, etc. I have never seen bigger green grapes than the ones I ate Friday. That's classy produce. I did wonder if caterers have a pact of some sort that mandates they only ever serve brie, cheddar, Swiss, and Monterrey jack.
The newly finished Asian Art wing of the Museum of Fine Arts Houston was the centerpiece of this F.A.Friday. The permanent installation of the gunpowder painting commissioned by the MFAH from artist Cai Guo-Qiang of China. The room smelled slightly of gunpowder and sulfur and felt like walking directly into a classic brush and ink painting! Amazing! I have loved Japanese and Chinese scroll paintings for a long time.
Frankly though, the inclusion of just a few free standing works severely detracted from the artwork on the walls. I would have appreciated experiencing the gunpowder painting alone, just myself and the walls. Luckily the works are not permanently installed, unlike the gunpowder paintings. Perhaps the MFAH people may yet decide it is best to have it be an installation type space and not use it as a gallery display space. I hope they do, seeing as how the Cai Guo-Qiang artwork is supposed to be the showpiece of the Asian collection. It does the art a disservice to clutter it up with unrelated artworks. The work is beautiful.
The wings holding the arts if India and Korea were a bit at odds. The Korean side, while heavy on pottery, was sparse and disjointed as a collection of objects. The MFAH's holdings are not too large in the Korean arts. The Indian side though has so much beautiful gold work, intricate and sensual sculpture, and even carved ivory pieces. Quite a rich variety, and the Indians definitely know how to sculpt a curvy sexy lady!
The museum was not as packed as usual for these events but it being the holidays and the party season this is understandable. The people watching as always was superb. Hell, if you are a jewelry whore the jewelry watching is usually top notch as well. There was even jewelry laying on the sidewalk outside the doors. Oh, the riches! These events are always interesting for the way they bring and mix together people from very different walks of life.
The only requirement is to be a member of the MFAH. An individual membership costs around $50/year. That is a serious deal. Those fifty bucks get you unlimited entry to the museum, invitations to most MFAH parties and events, discounts at the MFAH gift shop, and free drinks, cheese, and fruit! Ha! Not bad at all.
RXTT