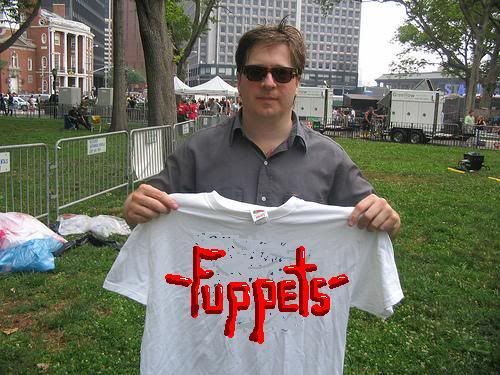 Skin-pounder supreme Steve Shelley, the foundation of all that is wonderful in -FUPPETS- House Band SONIC YOUTH, has decided to grace the world with his musings and tid-bits, and -FUPPETS- is mighty glad to hear the news.
Many hearty thanks to Sonic-News-Master Moshe, the reigning gossip king over at the Sonic Youth Gossip Forum, for the heads-up about Steve's new blog. The new blog is titled VAMPIRE BLUES.
*UPDATE*

Provided for your listening pleasure by Daily Session, and linked by the good folks at Vampire Blues, is streaming audio of a Steve Shelley DJ set from March 22, 2010. Listen to it/Download it HERE.