Color-field painter Kenneth Noland died yesterday in his home. He was 85 and had been battling cancer for some time.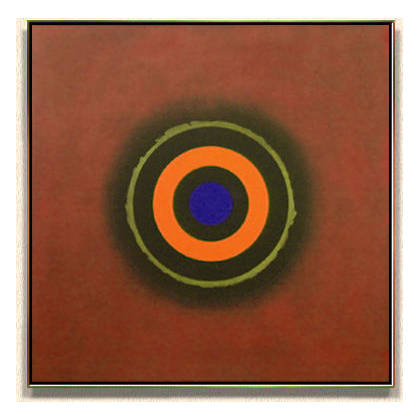 His NY Times obituary can be read here.

Mr. Noland was always exploring the relationships between colors, and the visual tension created by his seemingly simple forms. From his early studies to his late life, he kept at it, expanding his own visual vocabulary and technique. He remained devoted to abstraction and,

". . . continued to pursue his high modernist program, undeterred and confident about the future of abstract art. "It's a fertile field that we barely have explored, and young artists will return to it," he said at a symposium in 1994. "I'm certain." - ( NY Times )
-FUPPETS-
agrees.