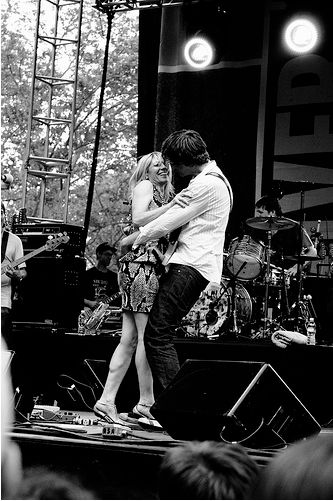 Yes, it is almost Valentine's Day, and yes,
SONIC YOUTH
have announced the release date of their new album, titled
THE ETERNAL
.

On June the 9th of this year, a new platter of Sonic Skronk will erupt into our ears to drive our brain chemicals insane with ecstatic aural pleasure. Can you feel the love? This will be their first album under their new home at Matador Records . Here are the tracks.
Track listing:
1. Sacred Trickster
2. Anti-Orgasm
3. Leaky Lifeboat(for Gregory Corso)
4. Antenna
5. What We Know
6. Calming The Snake
7. Poison Arrow
8. Malibu Gas Station
9. Thunderclap For Bobby Pyn
10. No Way
11. Walkin Blue
12. Massage The History

From Moshe, one of the savants at the Sonic Youth Gossip Forum.



Sonic Youth's 16th album, The Eternal, will be released on vinyl, compact disc, and digital album by Matador Records on June 9 and was produced by John Agnello and the band.
Recorded through November and December of last year at the band's Echo Canyon West studio in Hoboken, NJ, The Eternal features many firsts for a Sonic Youth album, including a number of shared vocals between Kim, Thurston, and Lee, and the studio debut of former Pavement/Dustdevils bassist Mark Ibold, a member of Sonic Youth's touring band for the past few years.