Thelonious Monk was one of the single most important and groundbreaking figures in the history of American music. If you do not know his music, and you are interested, even slightly, in Jazz, American music, piano music, musical composition, or idiosyncratic musical geniuses, then head to your favorite music gathering place, preferably to your local independent record store, and get some Monk. You will not regret it. Let his music and his ideas seep into your brains.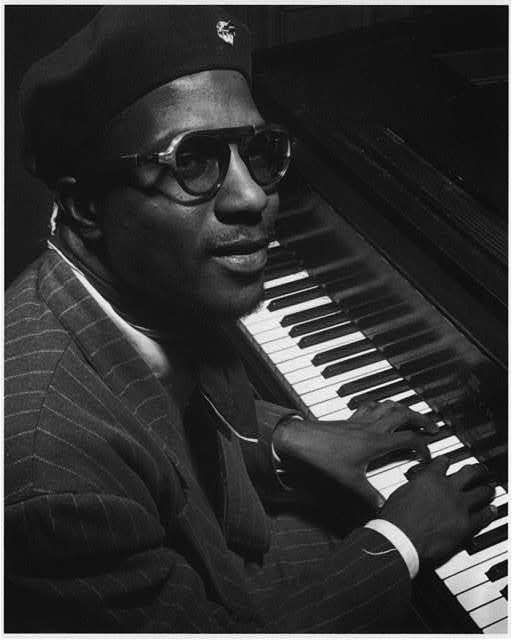 Monk was one of the elders, even when Charlie Parker and Dizzy Gillespie were inventing Hard Bop. While Monk is given credit for his musicianship and his compositional abilities (over a hundred of his tunes are musical standards to this day), it is his presence as a bandleader that truly shaped the music after him, for he was like a slightly insane Jazz guru to anyone and everyone that ever had the honor and pleasure to play with him.
"afterthefact"
, one of the bad-ass mo-fo's at the
Sonic Youth Gossip Forum
, has shared this great scan. These pages are supposedly from a notebook kept by the late Jazz saxophonist Steve Lacy (July 23, 1934 – June 4, 2004), and in them he has written advice given to him by Thelonious Monk.
Steve Lacy played with Monk and in fact was the first ever to record an album containing solely Monk compositions (
Reflections
, Prestige, 1958).
Someone should transcribe these and pass them out to every single performing musician out there.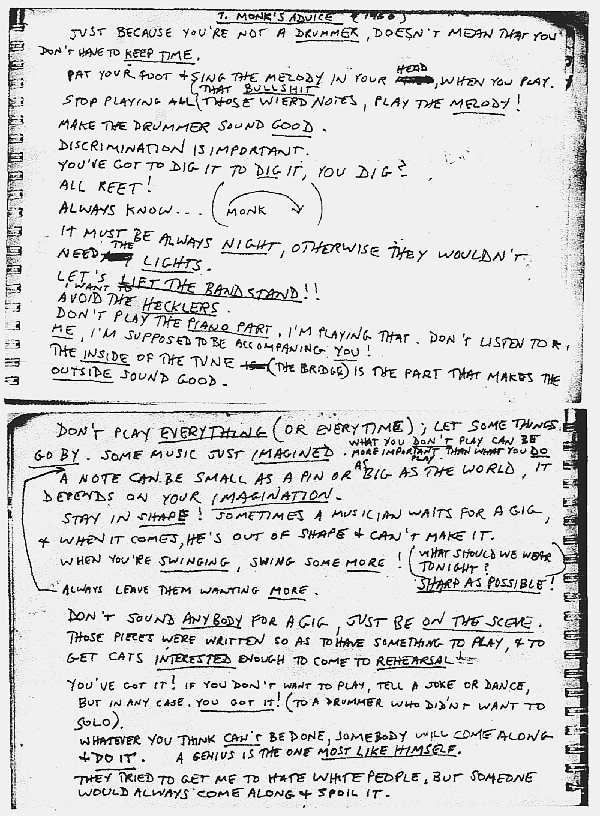 Here are some live performances by the man himself.
Thelonious Monk - EPISTROPHYThelonious Monk - RUBY, MY DEAR