Every year it is a bit heartbreaking to look at the names of the influential people who have died.
-

FUPPETS

-
takes a look at just a few of them.
JANUARY Deaths
Sir Edmund Hillary
New
Zealander
who, along with his Sherpa guide
Tenzing
Norgay
, was the first to reach the summit of Mount Everest. An all-around great man, and someone to be emulated and admired.
Bobby Fischer
American Chess Grandmaster and prodigy who was the first to break up the Soviet stranglehold on the top spot in competitive chess. His later years were marred by mental illness and political trouble.
Georgia

Frontiere
American woman. The only female owner of an N.F.L. team. (L.A./St. Louis Rams)
FEBRUARY Deaths
Maharishi

Mahesh

Yogi
Indian founder of the Transcendental Meditation movement. Also a kinky bastard by all accounts.
Buddy Miles
American drummer. Backed
Jimi
Hendrix in the Band of Gypsies.
MARCH Deaths
Sir Arthur C. Clarke
British science fiction author, and one of the giants of the genre. A futurist of high caliber.
APRIL Deaths
Charlton Heston
American actor, and gun-rights activist. Head of the National Rifle Association.
John Archibald Wheeler
American theoretical physicist. Worked on General Relativity and gravitational collapse. Coined the term "black hole."
Albert Hoffman
Swiss researcher and chemist. Discoverer of the compound L.S.D.
MAY Deaths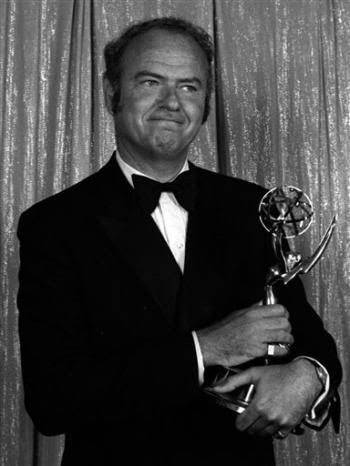 Harvey

Korman
American actor and comedian.
JUNE Deaths
Yves Saint Laurent
French fashion designer.
Bo

Diddley
American Blues and Rock N Roll singer and guitarist. One of the Greats.
Jim McKay
American sportscaster and host of ABC's Wide World Of Sports. Covered 12 Olympic Games, including the Munich Games.
Tim

Russert
American journalist and television host of the political show Meet The Press.
Cyd

Charisse
American actress and dancer, and owner of the best pair of legs in Hollywood.
George Carlin
American comedian, actor and all-around curmudgeon. One of the true greats.
JULY Deaths
Michael E.

DeBakey
American cardiovascular surgeon, and medical pioneer. Chancellor Emeritus of Baylor College of Medicine. The list of his achievements is too long, as is the list of his inventions.
Estelle Getty
American actress.
AUGUST Deaths
Aleksandr Solzhenitsyn
Russian writer and Nobel Laureate.
Bernie Mac
American comedian and actor. One of the most cold-blooded and funny stand-up comics since Richard Pryor.
Isaac Hayes
American musician, actor, and all-around bad-ass.
Gene

Upshaw
American Football player, and the Executive Director of the
NFL's
Player's Union.
SEPTEMBER Deaths
Paul Newman
American film Icon, philanthropist, and businessman.
OCTOBER Deaths
Levi

Stubbs
American singer with the Four Tops.
Rudy Ray Moore
American comedian and actor. Known for his insanely lewd and bawdy comedy records, and for his character
Dolemite
.
NOVEMBER Deaths
Yma

Sumac
Peruvian singer famous for her 4 octave range and her near-perfect imitation of song-birds.
DECEMBER Deaths
Odetta
American folk singer and human rights activist.
Bettie Page
American pin-up and S+M model. The bawdy
brunette
to Marilyn's coy
blonde
.
Sammy

Baugh
American
professional
football player, and one of the original Hall of
Famers
.
Freddie Hubbard
American Jazz trumpeter. Played with all the greats on over 300 recordings.