-FUPPETS-
has fond memories of watching Sesame Street and catching the Mad Painter, a
-FUPPETS-
favorite.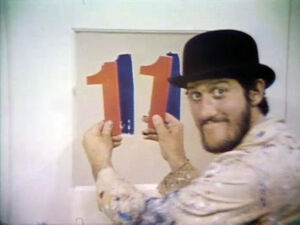 At the same time, George and Louise Jefferson's next-door neighbor, Harry Bentley, was also a favorite, especially when he needed George to walk on his back everytime he threw it out.
T
he AP News reports that Paul Benedict died yesterday at the age of 70.

Here is a clip of the Mad Painter doing his anarchic thing, and influencing several generations of graffitti taggers at the same time.
Here is a clip of the Jefferson's theme song. Check Mr. Jefferson walking on Mr. Bentley's (Paul Benedict's) back at the 0:43 mark.