After years of deliberation and argument and yelling and shouting and fighting and insulting, a sonic Saint, Demonrail666 over at the
Sonic Youth Gossip Forum
, decided to take a survey of everyone's top records. He asked each board member to send him their list of their 5 GREATEST RECORDS EVER! Of course this list is severely skewed by the weird tastes of most Sonic Youth fanatics.
In descending order
The TOP

20

GREATEST ALBUMS (as chosen by the Sonic Youth Forum)20.
SLINT -

SPIDERLAND
19. TOM WAITS - RAIN DOGS
18. HAWKWIND -

SPACE RITUAL
17. PINK FLOYD - DARK SIDE OF THE MOON
16. THE BIRTHDAY PARTY -

JUNKYARD
15. SONIC YOUTH -

A THOUSAND LEAVES
14. RADIOHEAD -

KID A
13. THE STOOGES -

FUNHOUSE
12. TELEVISION - MARQUEE MOON
10. DINOSAUR JR. - YOU'RE LIVING ALL OVER ME
8. THE BEATLES -

THE BEATLES
7. CAPTAIN BEEFHEART -

TROUT MASK REPLICA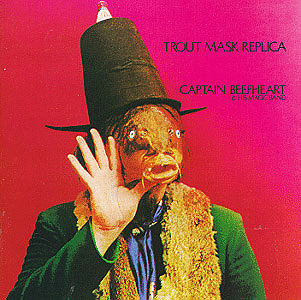 6. THE VELVET UNDERGROUND - WHITE LIGHT/WHITE HEAT

4. SONIC YOUTH - BAD MOON RISING
3. THE VELVET UNDERGROUND & NICO - THE VELVET UNDERGROUND
2. MY BLOODY VALENTINE - LOVELESS
1. SONIC YOUTH - DAYDREAM NATION
You better fucking believe I put Daydream Nation as my Number One Pick! Of course there is a heavy avant-garde bias, as well as an overload of Sonic Youth albums. Fucking awesome.